Relapse - Bobs Migration Over a Zoomland (End screen)
---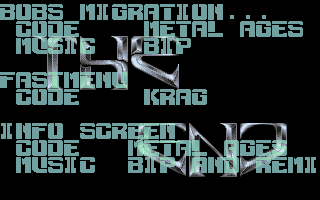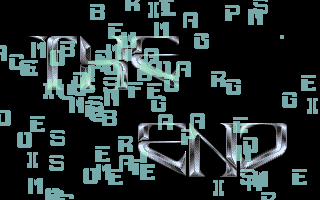 ---
Details
A picture shot from each demo appears on the background by zooming. Zoom operations are precalculated while the description text is remaining static. Nevertheless the zoom routine is a quite funny autogenerated 68000 code.
The description text for credits comes randomly from the screen borders. It is displayed with the blitter.
The musik is a soundtrack written by Bip. It is played at 12.5khz oversampled in 25khz.
Credits
Code : METAL AGES
Graphix : Various Artists
Musik : BIP